Passionate about supporting both Newbury businesses and individuals, when you choose Dovetail, you get over 33 years' experience of flexible, tailored recruitment services.
At Dovetail, we are dedicated to empowering businesses and individuals in Newbury through our flexible and tailored recruitment services. With over 33 years of experience under our belt, and the Abacus Employment Services team in our corner, we are able to connect successful companies with talented individuals. For us, it's all about nurturing the growth of our local community. The Dovetail team is deeply passionate about connecting successful companies with talented individuals so that our local area continues to thrive. By collaborating with Dovetail, and benefiting from our merger with Abacus Employment Services, you can enjoy a bespoke service based on your specific recruitment requirements.
We help you overcome your recruiting challenges and offer a tailored process rather than a 'one size fit's all' approach.
Recruiting is a time-consuming process and if the wrong hire is made, can be very costly. We will save you time, money and increase your business efficiency.
Everyone at Dovetail and Abacus Employment Services are passionate about getting the best people into the right roles, and we focus on those that will contribute to the growth of your business.
We thrive on the elements of recruitment you find frustrating, and no project is too large or complex.
Dovetail and Abacus care about your brand and reputation, regardless of who you are and what you do.
Benefit from 33 years' experience in the local area and connections including, a network of passive talent.
Obtain a talented, diverse and equal workforce
When we first opened, we were the "agency with childcare", a recruitment team that was ahead of its time in terms of gender equality by helping parents, specifically mothers, back into the workforce. After merging with Abacus Employment Services, this continues to ring true.
Diversity and inclusion continue to be at the heart of what we do. When you work with us, you will receive processes that are free from bias for or against any individual or group of candidates. It is still merit-based recruitment, and we aim to find you the best possible candidate, but it's structured to give everyone, regardless of background, and equal opportunity into the workplace.
What you get for your fee at Dovetail
"Proactive sourcing of candidates across job boards and our extensive database of local active candidates as well as Head hunting from competitors and promotion to passive candidates."
"Reviewing, qualifying, and shortlisting applications, providing feedback to unsuccessful candidates. Interviewing candidates and arranging interviews. Referencing and eligibility checks."
"A complete picture of your company is built, how it operates, your culture and how the hire fits in as well as researching your competitors."
"Job advert creation by experienced content writers and advertising of the role across multiple channels including job boards,social media, and local press.
You don't pay a penny until the perfect candidate starts.
Because we are so confident they are the very best person for your business, your new hire is guaranteed up to 13 weeks.
We've been successfully sourcing and placing the best talent in Newbury and beyond for over 30 years'.
1989
Dovetail Group Recruitment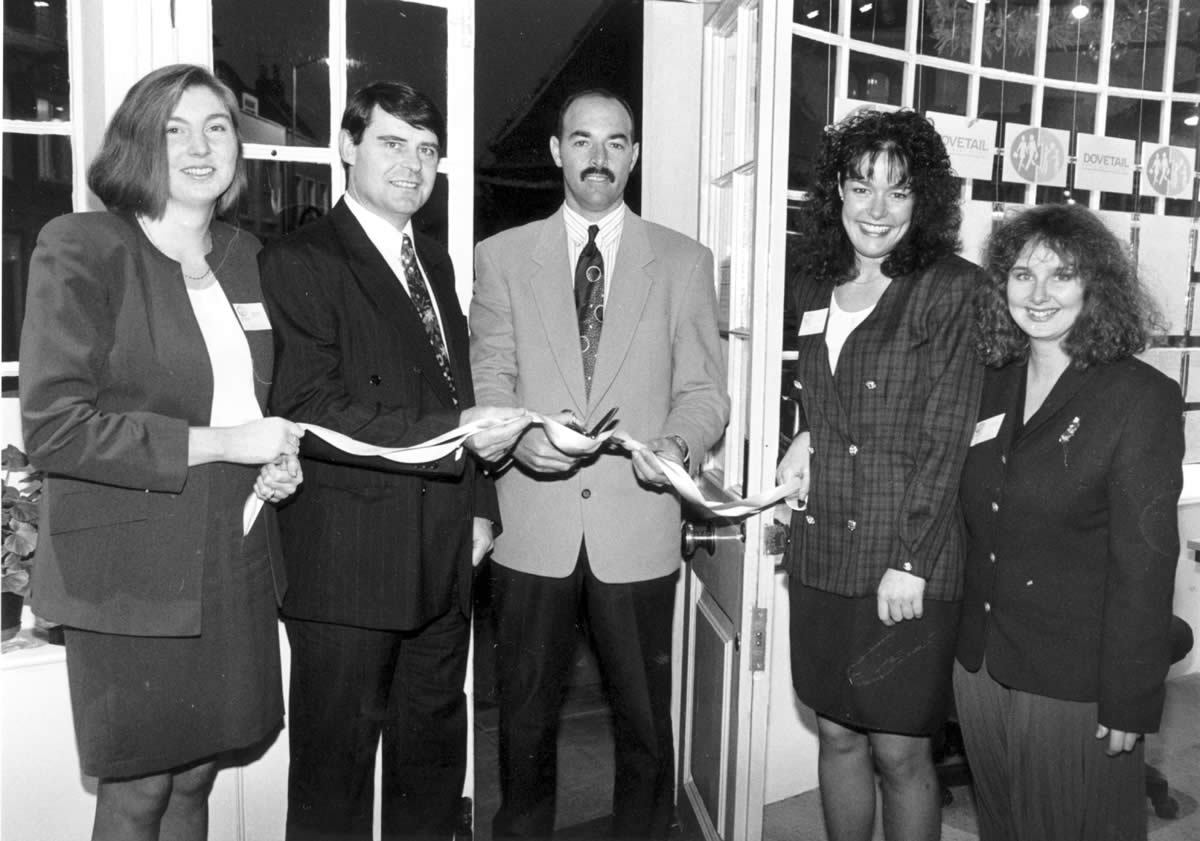 Dovetail Group Recruitment first opened its doors. We were also the first in the country to offer a comprehensive childcare facility to help parents return to work. With our help, working mums who were being passed over for other roles because of childcare issues could return to work without having to worry about childcare

In November 1992 we moved to our new address at 19 The Broadway in Newbury, and Bruce Grobbelaar kindly cut that opening ribbon for us.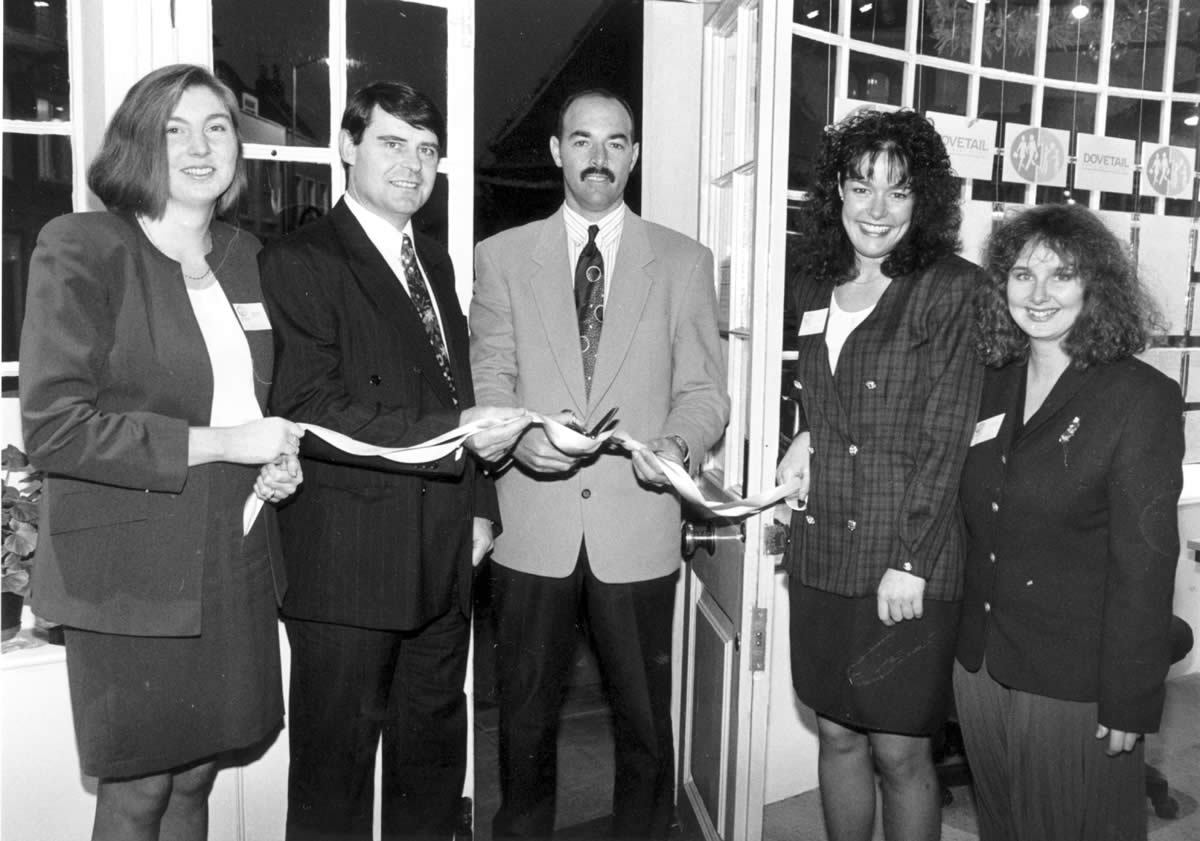 The 90s were a time of great change and growth, and in May we opened up our brand new IT division, dedicated to sourcing candidates in the IT and tech sectors. Local MP David Rendel opened the division and joined us for the celebration - complete with cake and bubbles.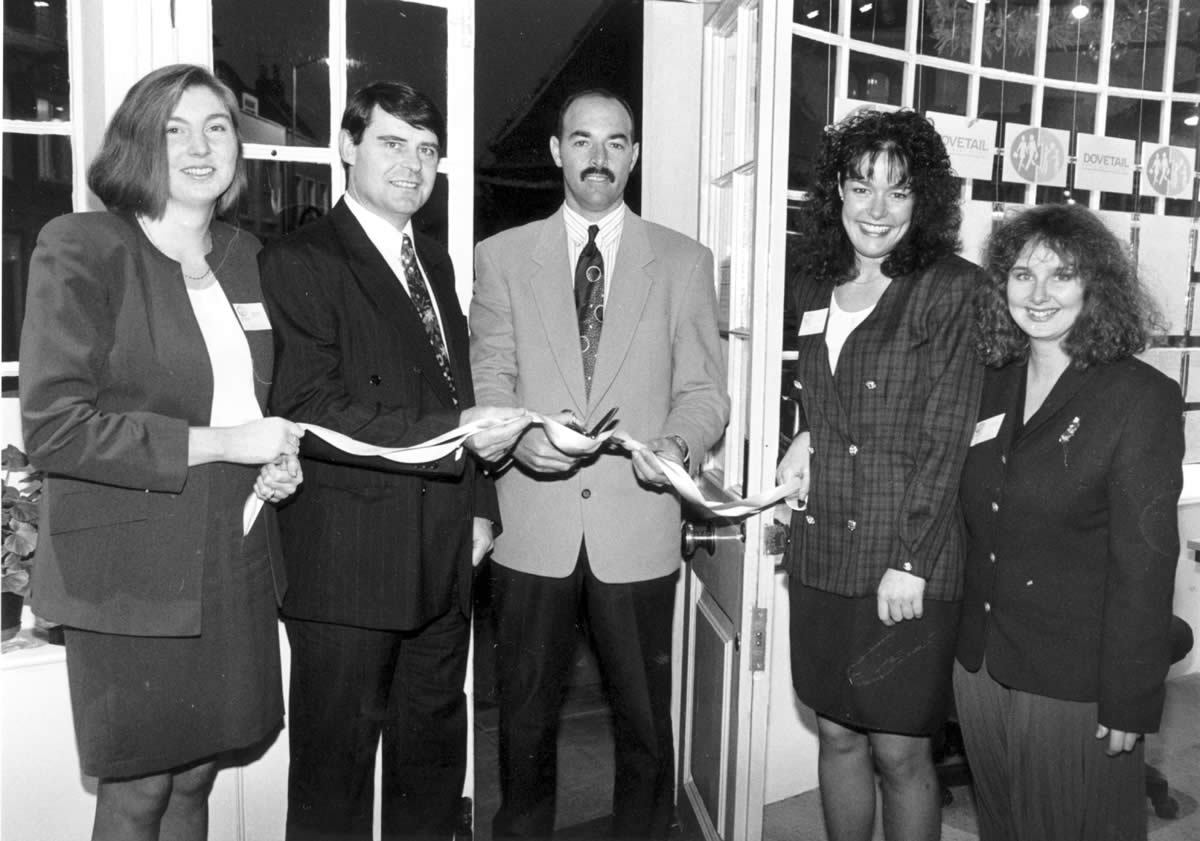 Dovetail became one of the first Thames Valley companies to achieve the coveted 'Investors in People Award' which was presented by MP David Rendel at a very glamorous ceremony. If you visit our offices, you'll still see the plaque displayed today.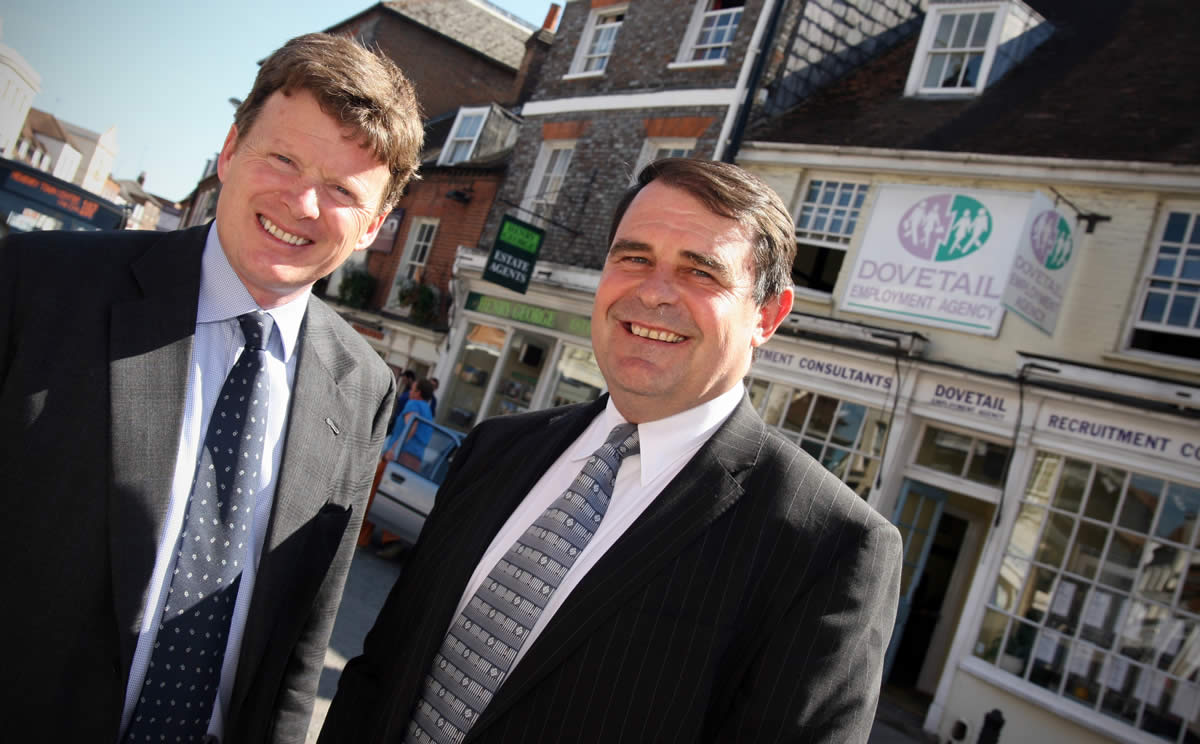 Another award! This time the Chamber of Commerce 'Long Service' award, which was presented by Newbury MP Richard Benyon.
We are proud to support and promote our local business community by using their services regularly and would highly recommend anyone to do the same. Some of the businesses we support can be found here.
Discover how Dovetail Recruitment can help you. Get in touch today.